Marketing Analytics: A Quick Guide for Real Success
by Cydney Hatch • September 21, 2019
There is an old saying that says, "if it ain't broke, don't fix it."
While this statement can be true for a lot of scenarios you find in life, when it comes to marketing success and failure, assumptions are not enough. You need to know exactly what is working and why at all times so you can make the best of your marketing efforts.
I mean, when it comes to making decisions and money for your business why leave things to chance? Right?
Even though things might not be "broke", that does not mean you cannot be fixing it for better results. Even though you might know something is not working in your campaign, it's best to really nail down why.
The best way to do this? Marketing analytics!
Investing in marketing analytics, whether free or purchased software, can help back up your marketing plans with cold hard data and ensure you're doing the right thing for your business. Analytics allow marketers to be more efficient and minimize wasted marketing budget, a goal everyone wants to accomplish.
So, if you are new to business, need a deep dive into what analytics can do for you or you just need a refresher on what analytics is, this is the article for you! Let's get Ana-ly-tical!
What is Marketing Analytics?
Marketing analytics is all about studying the behavior of users on your site and marketing platforms and then using that to make improvements in the places that will make the biggest difference. It is discerning patterns between things like how a campaign contributed to conversions, consumer behavior, regional preferences, creative and much more.
Marketing analytics is really developing the whole picture to your marketing efforts, seeing how everything plays off each other and then deciding how you might want to invest moving forward.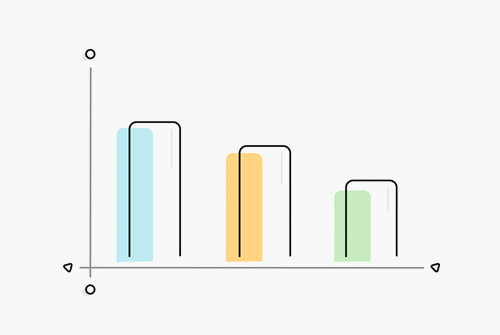 Anything that can be tracked, should be tracked and by investing in programs like Google Analytics or paid services, you are taking a critical step towards achieving data-driven growth and improvement. By doing so, you'll be able to get a much better understanding of how your site, marketing campaigns, and content have all come together to help your audience find you, convert and how you can optimize it moving forward.
Why Do I Need Marketing Analytics?
In simplicity, the more you understand about how your customers move from click-to-sale, the more you can optimize their purchasing path. Just because your campaigns are keeping the sales team flush with qualified leads, does not mean you are "safe."
We live in a really competitive marketing landscape, so accurate analytics is more important than ever to keep your skin in the game.
Consumers have become really selective as to which brands they interact with, so if brands want to catch their target audience's attention, they must rely on analytics to create targeted personal experiences based on individual interests, rather than broader demographic assumptions. This will allow marketing teams to serve the right content, at the right time, on the right channel to move customers down the sales funnel.
With that being said, a thorough marketing analytics program will help you to:
Understand big-picture trends
Determine why as to what elements worked
Monitor trends over time
Thoroughly understand the ROI of each marketing effort
Forecast future results
Below are some of the other added strengths to marketing analytics that really make a difference to consumers:
Personalization Strength
Never before have businesses had the ability to collect so much information about their target audience. Whether it is surface-level data about gender or location to more complex data like consumer behavior and buying preferences, it's becoming increasingly clear that personalized marketing is key to business success.
In fact, a recent report by Salesforce, for example, found that 52% of customers are extremely or somewhat likely to switch brands if a company doesn't make an effort to personalize their communications with them.
Today, brands are personalizing their marketing efforts and it is paying off tenfold. When this kind of marketing is done well, customers feel like a human, not just another number or sale. Marketing analytics can help you do just that!
Time Saving Strength
As a marketer, time is money so it is best to know what platforms are working and which ones aren't.
No one wants to waste time nor marketing budget, so if you can invest in programs that will help you understand what contributed significantly towards conversions, you will be saving yourself a lot of marketing heartache.
By using data, marketers can now track customers along the journey from discovery to final purchase. With insights driven by website cookies and click-through rate (CTR), marketers have a much clearer picture of what's working and what isn't, allowing them to prioritize efforts in the right channels.
The importance of marketing analyics is obvious: if something costs more than it returns, it's not a good long term business strategy. Marketing analytics helps you make those decisions, with ease!
Full Funnel Strength
Consumers no longer make a linear journey from finding out about your product to purchasing it. Consumers now are their own FBI agents, conducting a lot of their own personal research behind purchases, using a variety of sources from websites, reviews to social networks.
Social media, in particular, is a hugely important part of the modern marketing funnel, with 43% of online users aged between 16 and 24 using social media for product research. Since that is the case, marketers need to target and nurture their potential customers across a lot of different marketing channels, aka: a full-funnel approach to marketing.
Cross Channel Strength
People are connected to shopping options everywhere they go and in a variety of different ways. What once was the way of brick and mortar locations has quickly evolved to email communication, websites, social pins, and other forms of media.
Keeping track of all these interactions can be a challenge and using data analytics is often the only way to manage all of these different touchpoints along the purchasing journey.
If brands can use marketing analytics well, customers receive a high-quality, uniform experience, regardless of the channel they used to reach the business. This is an added benefit as people need comfort in purchasing from a well-established and put together brand.
Since there are obvious benefits to marketing analytics, let's see how you can get started and how!
Marketing Analytics: How to Start
A good marketing analytics setup can tell you so much that it can be difficult to know what information to prioritize and where to set up shop.
To help you get started, take a look at my suggestions on what to track and where to track it below:
What To Track
When it comes to setting and tracking your marketing KPIs, many marketers and business owners are fully aware of the usual suspects: Revenue, Leads and Cost Per Acquisition.
The good thing is, there is so much more you can track! Ultimately, you want to be looking for key performance metrics (KPIs) that give you a full diagnostic picture of your marketing performance. This can be anywhere from cost per lead, customer lifetime value to even good ol' marketing ROI.
Some of the best things you should be tracking on your marketing analytics are:
Sales Revenue
Cost Per Lead
Customer Lifetime Value
Inbound Marketing ROI
Traffic-to-Lead Ratio (New Contact Rate)
Lead-to-Customer Ratio
Landing Page Conversion Rates
Organic Traffic
Social Media Traffic (and Conversion Rates)
Social Media Engagement
Mobile Traffic, Leads and Conversion Rates
Content Strategies and Imaging
Understanding how and what your visitors are doing across their purchasing experience with you will help you improve the experience, and optimize it for added conversions.
Where to Track It
Choosing the right marketing analytics tools, measuring your data correctly and optimizing your marketing efforts by it will make the difference between failing to reach your marketing goals and making a win.
If you are in need of some awesome marketing analytics tools, free and paid, let's take a look at where you should get started:
Each of these tools has its advantages and strengths. It remains up to you to choose the right marketing analytics tools for your needs and make the right data-driven decisions to assist you with your marketing efforts!
Marketing Analytics: The Extra Help You Need
By looking at specific KPIs to look for particular sets of data, you'll be able better interpret the information that Google Analytics and other platforms can provide you.
You'll be able to get a much better understanding of how your site, marketing campaigns, and content have all come together to help your audience find you and convert and how you can optimize it moving forward.
Hopefully, this quick outline helped you open more interest in learning more about marketing analytics. To start, I would suggest diving deep into Jacob Baadsgaard, our CEO's article on Google Analytics here. By the way, if you'd like help setting up Google Analytics or using your marketing analytics data, let me know here or in the comments! I'd love to help!
What do you think of marketing analytics? Have you set yours up for success? Do you have a favorite platform? Share and comment below!