9 PPC Advertising Tactics to Try in 2016
by Aden Andrus • March 2, 2016
Pay-per-click (PPC) advertising is a great way to drive traffic, conversions and sales.
Unlike search engine optimization, PPC marketing allows you to precisely target your ideal audience. The better you can target your audience, the better you can match your ad and landing page to their needs, which increases their odds of converting.
Done right, PPC puts the right traffic with the right landing page and produces fantastic results.
The only problem is, because PPC is such a great way to drive qualified, high-intent traffic to your website, it's an incredibly competitive (and often expensive) way to get clicks.
If you're like most marketers, PPC is often a thorn in your side. You know it's a great way to get the right traffic to your page, but it can be hard to turn the potential of PPC into a profitable reality.
You can't ignore it, but you can't get it to work properly, either.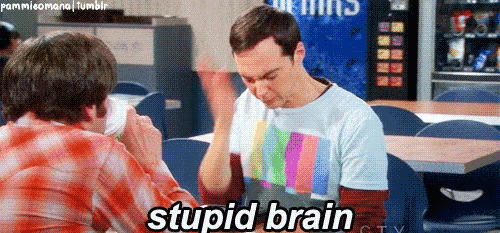 Fortunately, there are a few under-utilized tricks you can use to get ahead of the competition and really put PPC to work for you. They take a bit of extra effort to pull off, but the results are worth the time and energy.
Here are 9 PPC tricks for getting more high-quality page traffic out of your advertising budget:
#1 – Remarketing
People leave your site without converting for a lot of reasons. A lot of the time, it has nothing to do with your page or your offer.
The timing might be wrong. They might get distracted by their email or social media. Something at work or at home might draw them away before they can convert. The possibilities are endless.
Unfortunately, a lot of the time that's where it stops.
They leave and they never come back.
The thing is, they might still be interested…if only you could remind them!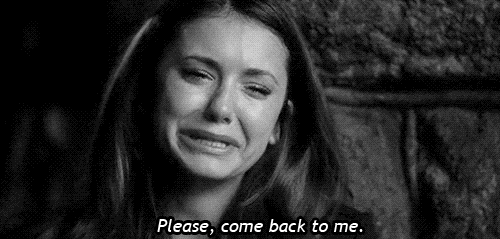 This is where remarketing comes into play. By placing a cookie on their browser, you can make sure your brand stays in front of those "lost" visitors and reminds them of just how awesome you are!
This is one of the most effective ways to improve the performance of your PPC advertising. For example, last year we used remarketing to increase a client's sales volume by 126%!
Since remarketing clicks usually cost next-to-nothing, adding remarketing to your campaigns is something we recommend for virtually every client.
#2 – Maximize Mobile
In 2015, mobile beat out desktop for total internet searches for the first time and has continued to grow rapidly since.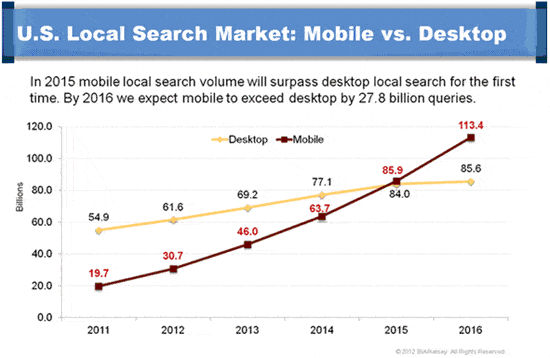 In fact, mobile ad spend is projected to top $100 billion in 2016, accounting for over 50% of all PPC ad spend in 2016. That means over half of your PPC clicks will take place on a mobile device.
Given the space limitations that come with advertising on mobile, companies that can create an effective PPC strategy for mobile searches will capture the vast majority of clicks.
For example, on mobile, it's particularly important for your ads to place in positions 1-3. Otherwise, the odds of having your ad seen are fairly low (Google's recent desktop update makes this good advice for desktop ads as well).
To see how your ads are performing on desktop vs. mobile, try segmenting your data by device. This will give you a good feel for whether or not your PPC strategy works better or worse on mobile.
In addition to optimizing your PPC campaigns for mobile, it's also critical to design your landing pages to create a great mobile experience.
Responsive web design is not enough anymore, your landing pages actually need to be designed for mobile users. If they aren't, Google actually penalizes you, making it harder to get your ads into position 1-3 and reducing traffic to your landing page.
So, if your mobile experience isn't jaw-droppingly awesome, now is the time to get your act together.
#3 – Bid on the Competition
If you aren't bidding on your competition's branded terms, you can bet that they are betting on yours.
People who are searching for your direct competitors' branded terms can be a great source of PPC traffic. They are clearly in the market for what you have to offer, but they may simply be unaware of your superior offering.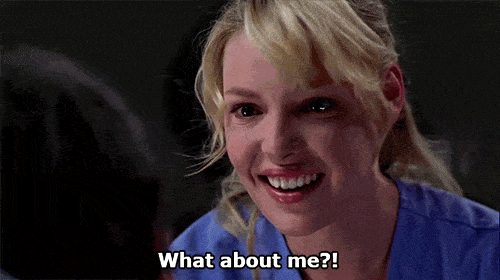 By bidding on your competition's search terms, you get on the radar of these potential customers. Since most people like to see what the competition has to offer, you can get a lot of clicks this way.
And, if you set up your landing page effectively, you stand a good chance of convincing your competition's potential clients that they should really be using your business…
#4 – Use In-Market Audiences
Statistically speaking, you're more likely to have a heart attack than click on a banner ad.
As mortifying as this statistic is, it's hardly a surprise—most display ads are so poorly targeted that they are completely irrelevant to their audience.
Paying to put your ad in front of a completely uninterested audience is great way to waste a lot of money.
While banner blindness is a fact of display advertising, the biggest problem is targeting. How do you get your ad to display in front of a relevant, interested audience?
Enter Google's in-market audiences.
In-market audiences target users within specific verticals who are exhibiting buying behaviors, like converting on landing pages, clicking on ads, etc.
These are the people you want to put your ads in front of.
In other words, if I'm researching options for the new car I'm buying, you can use in-market audiences to target me with ads about buying a new car. That gives you a much better shot at winning my click than a standard display ad.
It's not all just hypothetical, either. Companies like Wayfair and Toll Brothers have seen 20% improvements in ad response rates and 50% lower acquisition costs.
When combined with remarketing (see above), in-market audience targeting tripled these company's click-through-rates!
Using in-market audiences is fairly easy, so it's worth trying out. Give it a shot!
#5 – Write Standout Ad Copy
It never ceases to amaze me how rare standout ad copy is.
Yes, you often have multiple ads trying to address the same search intent, but how often have you searched on Google and seen something like this?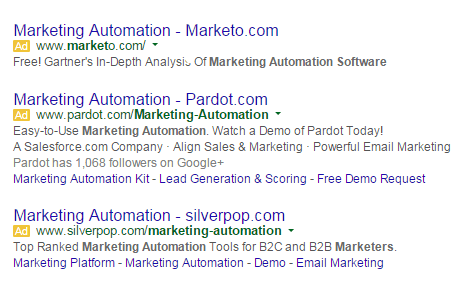 If your ad copy doesn't stand out from the competition, what is going to motivate your target audience to click on your ad?
Instead, look for ways to draw attention to your ad. Here are a few ways to differentiate your ads.
Find new ways to address the same pain point (or try addressing a new pain point).
Highlight something that makes your company different.
Make an emotional connection with your audience.
Include numbers.
Use qualifications or other exclusionary criteria.
Use timers or timers to create a sense of urgency.
Whatever you can do to set your ads apart, do it!
That being said, make sure that your ad copy drives qualified traffic to your landing pages. Don't sacrifice traffic quality for traffic volume.
Although this seems like a basic concept, writing and testing standout ad copy is actually fairly rare. Do it right and you'll get a lot more of the right traffic to your landing page.
#6 – Take Advantage of Ad Extensions
One great way to create standout ads is to take advantage of ad extensions.
Ad extensions increase the size and content of your PPC ad, allowing you to command more PPC real estate and drive more traffic to your landing page.

In fact, using ad extensions increases click-through-rate by 30-100%, so adding or optimizing your ad extensions can dramatically improve the effectiveness of your PPC campaigns.
Ad extensions aren't just limited to sitelinks, either. Here are some potential extensions you might not be using yet:
Location extensions. These are an awesome option for local business searches—searchers will be able to see your address and click directly through to a map.
Call extensions. Most mobile campaigns (especially for local businesses) should include this option. It allows searchers to call directly from your ad without even visiting your site. Plus, you can use call extensions to implement Google call forwarding, which will you to improve your conversion tracking.
Review extensions. Put your reviews right in your ad! Review extensions are a great way to add social proof to your advertising.
Social extensions. Another nice way to include social proof in your ads, social extensions are a good option for businesses with a great social presence or "shareable" offers.
Seller ratings. Everybody wants to be confident in their purchase and seller ratings allow potential customers to see how your current customers feel about your company.
Overall, implementing ad extensions is a great way to drive additional, highly-relevant clicks to your landing pages. So, if you aren't using them yet, now is the time to start!
#7 – Use Gmail Sponsored Promotions
Last year, Google released Gmail sponsored promotions (GSPs).
GSPs allow you to advertise to users in their email based on the content of their emails, which make them yet another great way to target people with a high interest in your offering.
GSP clicks are very cheap and we've seen some fantastic successes using GSPs to drive targeted traffic to our clients' landing pages.
With how new this option is in AdWords, there's a good chance that your competition hasn't started using GSPs, so it's an awesome opportunity to get cheap, uncontested clicks. Try it out!
For a great walkthrough on how to set up and use GSPs, check out this blog post.
#8 – Set With Social, Finish With Search
Paid search is usually what most people envision when they think about PPC advertising. However, paid search is not the only effective PPC option.
Generally speaking, paid search is usually a low funnel advertising tactic. People are aware that they have a problem that needs solving and they are searching for a solution.
This is great, but the audience for paid search is inherently limited to people who recognize their problem and are looking for an answer.
But what about the people who need your product or service and haven't realized it yet?
To target this audience, you have to advertise a little higher up the funnel.
For this sort of PPC, paid social promotion is a great route to consider. It takes a different sort of approach to succeed here, but it can produce phenomenal results.
The strategy here is to use paid social promotion to build awareness for your brand. Once they've visited your site, you can use retargeting (display, paid search and social) to stay in front of them until they finally convert.
Retargeting ads have a 2-3x higher click-through-rate and a 33% lower cost-per-click, so this approach can actually produce more traffic at a lower cost.
As an added bonus, people are more likely to buy from someone they are familiar with, so this tactic can increase your conversion rate, too.
This tactic takes more effort and long-term strategy to implement, but it can produce a ton of extra value—give it a shot!
#9 – Pay for What Works
Regardless of your specific PPC strategy, you need to constantly track and evaluate campaign performance.
For example, we've audited over 2,000 AdWords accounts at Disruptive and have found that 61% of ad spend is spent on search terms that never convert.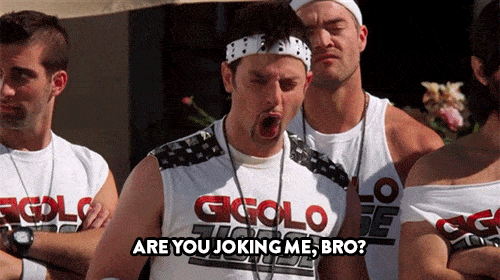 In all seriousness, most of your ad budget goes towards clicks that will never, ever convert.
That's a pretty big problem.
If you want to avoid wasting the majority of your PPC budget, you need to know which tactics and keywords are producing results and focus your spend on what's working.
At a minimum, you should be tracking conversions, but ideally you should track your marketing spend from click-to-close. An ad campaign can drive a lot of clicks and even conversions, but if it isn't driving sales, it isn't worth your money.
Spending less on non-productive PPC tactics frees up a lot of money you can spend on driving more productive clicks to your landing page. That in turn improves both click volume and sales.
For example, we've used this approach to double converted clicks and triple market share for our clients—all while reducing their PPC spend!
If you aren't using your analytics data (or even implemented good tracking), now is the time to mend your ways and get started. You'll be amazed at what you find.
Conclusion
As frustrating as PPC can sometimes be, it's still one of the best ways to drive high-intent traffic. Sometimes, though, you have to get a bit creative.
Each of these 9 tactics is a proven, if often under-utilized way to drive more quality traffic to your pages. Give them a shot and let me know what sort of results you see!