Make Your Black Friday Ecommerce Sales Boom with Facebook Ads
by Cydney Hatch • October 3, 2019
By now, you've probably noticed that stores—as savage as it is—are already rolling out 2019 Christmas and Black Friday promotions.
(Ahem…Bath and Body Works)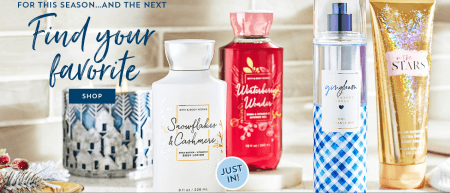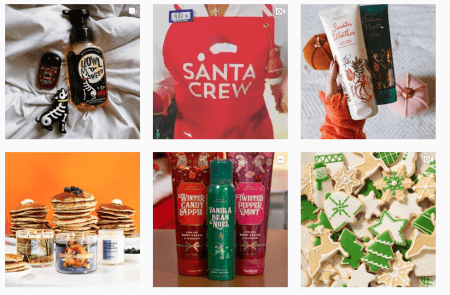 Every year, businesses are creeping their holiday promotions earlier and earlier and what once was an intrusion of Thanksgiving, is now happening to Halloween. As crazy as this is, if you are to stay competitive, you must understand this: The number one mistake you can make with your Black Friday, Cyber Monday and holiday marketing is poor planning.
---
Need Help Getting Started?
Why not join us on Tuesday, October 15th at 11:00am MST for our Black Friday prep webinar?
Hosted by our VP of Ecommerce, Craig Wakefield, we'll cover everything you need to know to get ready for a killer Black Friday! So what are you waiting for? Click here to sign up today.
---
Before you know it, the holiday madness will begin, and although you do not need to be THAT company that makes people roll their eyes seeing Christmas already in stores or in promotions, you can start preparing and planning! One of the best holiday marketing platforms to focus on? Facebook Ads.
People on Facebook have been stirring about the holidays and millions of conversations about holiday shopping are already underway around the world. Based on hashtags included in these conversations, these discussions are centered on all things Black Friday (#blackfriday), holiday season gifting (#gift, #christmasgifts), along with relationships and loved ones (#love, #family).
So, hopefully you've already started thinking about how you're going to make this year's Facebook holiday marketing worth celebrating, but if not, this article is for you! To get you ready for the upcoming holiday season, let's look at Facebook ad strategies and tips that can help your Facebook ads get better results than mistletoe!
Let's have a happy HAUL-iday kicking our holiday plans into gear!
Facebook Ad Tips for a Jolly Holiday Season
Now, before we jump into the holiday strategies, let me first say that whenever I talk about Black Friday, I mean the whole entire Black Friday weekend. Some advertisers treat Black Friday differently from the rest of the weekend, while others see it as a five-day sale, starting on Thanksgiving and ending with Cyber Monday. The latter, if you are to be successful in 2019, will be the mindset you need to have!
Now that we have that set aside, brace your "elves" the marketing strategies are coming:
Mark Your Calendars
Looking to increase holiday sales? Well, like stated above, you need to make some plans and mark your calendars accordingly!
Before you utilize the power of Facebook Ads, take the time to plan your promos and content by creating a content calendar and timeline for where and how you can make the most of your holiday marketing efforts!
Make sure you know the key dates like Black Friday, Small Business Saturday, Cyber Monday, Christmas, Chanukah and New Years! Once you decide which holidays your company will celebrate and highlight with your content, work backward to ensure timely, relevant content is created, tested, and scheduled!
Find Your Holiday People 
Remember a Christmas Story where all Ralphie wanted was a Red Ryder BB gun for Christmas? He spent most of his holiday trying to persuade everyone that he should have one, but most of the audiences he was "marketing to"  were not having it.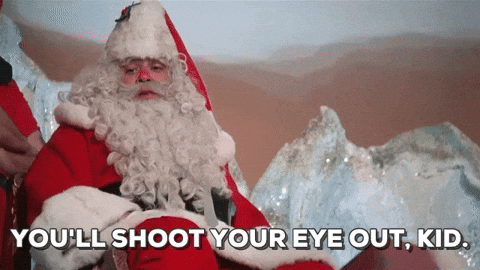 Well, let's learn from Ralphie: Let's just say you don't want to be wasting your marketing budget and efforts on people who are not going to get you your own "Red Ryder BB Gun." You need to find the right people who are going to be receptive to your marketing and that is where honing Facebook Audience Targeting will come in great handy this holiday season!
Facebook's powerful audience selection tools let you show ads to the people who are exactly right for your business. There are three ways to choose your audience on Facebook:
Core Audiences
Facebook Core Audiences helps you select the right recipients for your ad in just a few clicks. Whether you want your ad to be shown to people based on age, location, hobbies, or something else—we can help you connect to people who are likely to be interested in what you offer. Core Audiences can be as broad or well-defined as you like based on the following categories: Location, Demographics, Behavior, Connections and Interests
Lookalike Audiences
Facebook Lookalike Audiences helps you connect to people on Facebook who are similar to your customers. Use the insights you've gained from marketing on Facebook to increase your chances of reaching people who will be interested in your business. Lookalike Audiences are a fast and effective way to connect with more people likely to respond to your ads.
Audience Insights help you learn more about your target audiences. It aggregates attributes about your customers, such as interests and behaviors—which you can then use to find new audiences who may be interested in your business.
Custom Audiences
Facebook Custom Audiences are built from customer data you have on hand, making it easy to reconnect with the people who have already shown interest in your business. Foster relationships and drive sales by reaching out to your existing connections on and off Facebook. These can be from contact lists like email newsletters, site visitors and app users!
Since you need to be promoting the right messages to the right people during the holidays, ensuring that you are targeting the right people will be crucial to your marketing success. Some of the best ways to set up effective holiday ad targeting are:
Tapping into recent purchasing behaviors among Facebook users
Getting creative with life events targeting
Nurturing leads and building loyalty with Facebook custom audiences
Getting super granular with layered targeting options- especially custom audiences for buyer personas
Dynamic ad retargeting
Building audiences from your lists
Again, you don't want people to see your holiday ads and think "you are gonna shoot your eye out." You need people who will see, click and purchase! Facebook ad targeting will help you get to the right people so you can make your sales!
Spend Some Holiday Money
Yes, I know, money is always a sore topic for businesses as who wants to spend it, especially during the holidays but you need to spend some money to make your ads go further!
Although you want to be mindful with your ad spend, you do need to be aware of the holiday competition and how it affects bidding and budget. During the holidays, Facebook's ad auction doesn't work like a traditional one where the highest bidder gets the prime spot of ad placement.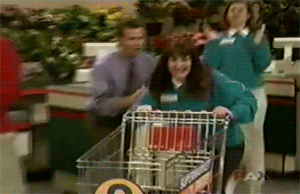 With the mad rush of content and competition in the market, the price to win an ad impression will inevitably go up. Such as the laws of supply and demand, with ad space and businesses, there is no way around this. You will need a specific marketing budget for the holidays to ensure consumers find your offer!
So, how much more should you be spending on ads?
Unfortunately, there's no cookie-cutter answer as that's totally up to your business goals and content. Statistically, the trend is to increase ad spend by around 30-50% in order to keep ads competitive, but this can be more if you're in highly competitive vertical. So, as you are planning content, visuals, messaging and promotions be sure to set aside a marketing budget that will help you boost your efforts!
Be Merry With Mobile
Everybody knows mobile traffic now exceeds desktop traffic.
People are turning to their phones and, in particular, their feeds to discover what to buy their friends and themselves. Across global surveyed shoppers, 49% say Facebook is influential in their Holiday shopping, while 28% say Instagram is influential in their Holiday shopping.
While this applies to everyone, mobile-first Shoppers—people who expect to complete a majority of their Holiday purchases on a mobile device—are most likely to discover and shop from their feeds.

Across the board, we have seen how mobile is accelerating the shopping journey for retail and ecommerce in the US. Across the world, people are using mobile to find sanity in the madness of the Holidays. So, what this means for holiday marketers is you need to:
Send People In-Store with Mobile
Use mobile to create convenience around in-store shopping. For example, guide people to buy online and pick up in-store. Survey findings also suggest that Mobile-first Shoppers particularly care about coupons and a gift with purchase. Use incentives like these to appeal to them. Check out Facebook's recent webinar for more ideas about how to drive people in-store.
Link Discovering In-Feed to Shopping In-Feed
As people spend more time on their phones, window shopping has become screen shopping. Consider using stories to surprise and delight. And use the feed to dynamically showcase product catalogs and shorten the path from discovery to purchase through experiences that showcase your brand story alongside your products.
Don't Stop When the Holiday Events Stop
45% of shoppers say they shop in January to take advantage of additional post-Holiday sales. After the Holidays, here are ideas for how you could re-engage people who have expressed interest in your products.
If you are not optimized for effective mobile shopping, you need to get that in order to find success this holiday season. Shopping behavior is changing and you need to keep up!
Get Your Ad Creative "Lit"
If you have not created holiday-specific ads, let alone refreshed your ad creative for a while, 'tis the season.
Having holiday-specific ad creative is crucial to the success of an ad campaign: generally speaking, 90% of information transmitted to our brains is visual. Since Facebook and Instagram are pretty visual platforms you will need to come up with ad creative that will grab some attention. You cannot rely on the promotion alone, you need visuals to sell it!
For example, here are some great examples of Facebook ad visuals that work well for the holidays: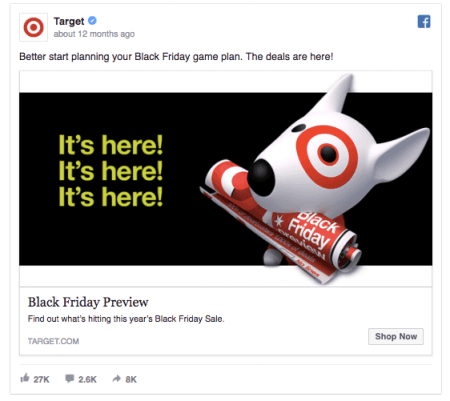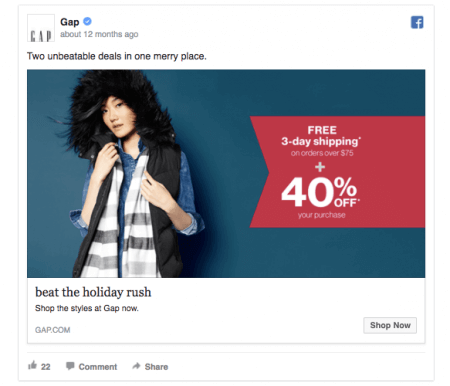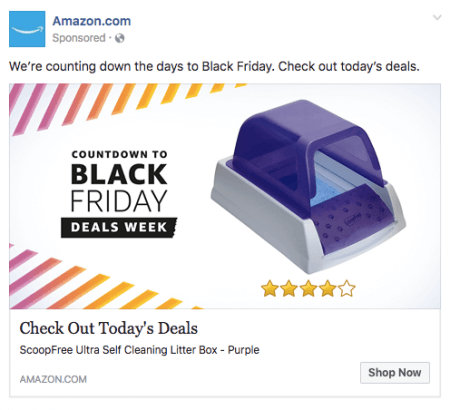 Although these are all pretty different in design and style, there are some elements that are consistent and needed for successful holiday ad creative. If you are to be successful like the businesses above, you need to ensure your ad creative includes elements of :
Relevancy
Clear value propositions
Enticing visuals
Clear call to actions
Value
Feeling urgent/ time-sensitive
If you can create ads with those elements in your creative that are branded, holiday-specific and delightful you are going to be light-years above the competition. When you're adjusting your holiday marketing budget, make sure to update your creative so the ad differs from what a client may have already seen!
Run, Run Promotions, Contests (And Rudolph)
Facebook's recent announcement that contests no longer have to be run on a third-party app opened up a huge new door of opportunity for businesses and their Facebook pages!
So, to take advantage of this recent change, you can run holiday-related contests on your page's timeline to engage your followers. Drive traffic to the contest with ads and you will drum up new traffic, sales and engagement like no other!
Add a Delight, Think Outside Sales
People are constantly bombarded with ads screaming about sales, promos, and events so believe it or not, it might be nice to see ads that are not solely around sales, especially during the holidays.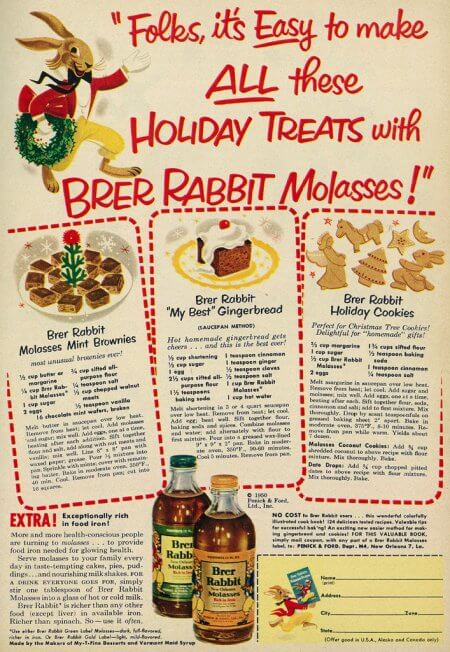 Now, although these types of ads don't necessarily bring in a strong stream of revenue, they can be an educational piece and a way to bring in upsell products in a delightful way.
For example, say you are a bakery that sells premade baking mixes and custom baking utensils. It is natural to think of ads to sell the different types of baking mixes, baking utencils, etc you have in stock, but it might be nice to provide a branded value piece.
So, instead of having an ad that says "Buy our Holiday Gingerbread Mix" you can share an ad with the following goals and elements:
"Bring in the crowds with our (Business Name) Gingerbread Recipe"
From there you would share a landing page full of beautiful imagery featuring your baking utensils and mixes
Share the recipe and helpful hints around gingerbread baking
At the bottom, share upsell opportunities highlighting the featured products (cookie cutters, baking mix, bowls, and spatulas)
By sharing a holiday ad that provides value, like a recipe, you are delighting your customers with something helpful all while lightly pushing them towards products. In a world where many people feel like they are just a sales number to people, this might be a great way to delight and make your brand stand out!
Create 12 Days of Campaigns (Or Just More of Them)
During the holidays, planning out one campaign is just not going to cut it.
To be effective for Black Friday and beyond, you need to plan out multiple campaigns to increase engagement and sales. As you create multiple campaigns you are allowing for ads to be targeted towards niche audiences that coincide with specific rewards and address different value props/pain points gifts.
For example, if you are a person selling homemade recycled wood products, you might want to create Facebook Ads that send messages of:
Holiday to-do list: alleviating gifting stress
Order before (DATE) reminders: shipping timeline education
Reminding people of your mission: align it with the holidays
Buy soon: creating FOMO around a promotion/sale ending
Event-specific: Black Friday, Cyber Monday, Christmas, New Years
Because people see so many ads, it's best to keep your ads refreshed and in a cycle for people to see. Space the Facebook ads out and release them starting in early & mid-November, at the latest.
Deck Your Halls With Retargeting
Now, we are not saying you need to be as persistent as the guy in "Baby, It's Cold Outside", but retargeting is arguably the most effective technique in your marketing arsenal during the holidays!
You put a lot of time, effort and planning into your holiday ads so you need to ensure you are not banking on a single attempt to persuade a prospect to convert. Thinking your ads will convert someone in an instance is holiday madness, so you need to refresh people's memory over and over again to drive the sale down the chimney!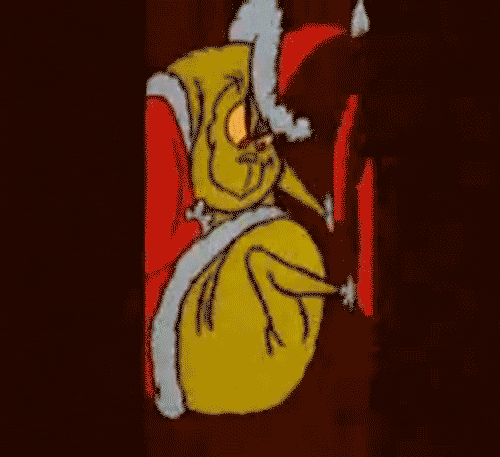 The reality is, people shop around for the very best deals, so retargeting allows businesses to capture "lost" traffic by capitalizing on prospects' reluctance to buy from the first site they visit in the hopes of finding a better deal elsewhere.
So, if you need some help coming up with retargeting Facebook ad ideas, here's a list to get your marketing mind rolling:
Showcase related products they will be interested (upsell on abandoned carts)
Use ad copy that combats the reason they did not follow through to purchase
Remind them of the products in the abandoned cart and encourage a follow-through
Create urgency
Offer discounts and codes
Touch base with free-trial users
To learn more about effective retargeting click on our article here!
Walk in an Ad Format Wonderland
Facebook has a limited amount of available ad inventory, but they're continuously introducing new ad formats and placements. This is where you will need to great creative and walk amongst the format wonderland to see how you can carve out some placement.
All in all, Facebook has around 16 different placements for your ads which means that there is a lot of opportunity in these other spaces like the right column, Instagram stories, audience network, and more!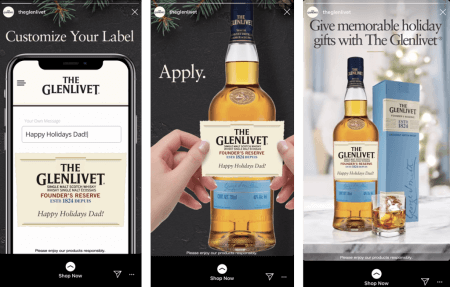 One of the best places to start looking, in my opinion, will be Instagram and Facebook stories. Most advertisers are wary of Instagram Stories for many reasons, usually relating to time and budget constraints but if you can do them right, they are extremely profitable! This means its an easy win in terms of deliverability during the Holiday Season!
If you want some help planning Instagram stories success, click here and here and here!
Feel All the Holiday Feels
In simplicity, the holidays represent a fantastic opportunity to inspire people to buy with special time-sensitive offers, and your ads, landing pages, and social campaigns should all emphasize the ease with which consumers can get their holiday shopping taken care of if they act now!
The holidays are all about creating feelings of:
Ease
FOMO
Happiness
Perfection and Personalization
Deals
Exclusivity
Everything about your campaigns—from your ad copy to the creative—should share the tension of the holiday rush, and how doing business with you can reduce or eliminate the pressure! In short, manipulate the many feelings customers will feel during the holidays to drive sales!
Offer free shipping on orders placed before a certain date. Throw in extras for purchasing early, or offer two-for-one sales. Use hashtags and giveaways on social media to promote your products. Use ad customizers to add a countdown to your sales, creating an even more powerful sense of urgency.
Whatever you do, be sure to leverage the pressure that creeps over everyone during the holidays. People will make tons of efforts to avoid the crowds, so have your ads be the solution! Use some emotional level with your audience!
Use the Gift That Keeps On Giving: Data
With a huge influx of shoppers flocking their phones to indulge in Black Friday shopping, you should definitely use the information they provide as a way to promote your products into December!
Black Friday is a great sales event to gain new customers and re-engage old ones, but why stop there?
If people shopped during Black Friday, they most likely will shop for gifts in December, so make your Facebook ad information stretch into December and New Years! If you haven't done so yet, enable a post-purchase re-targeting campaign that automatically kicks in one week after Black Friday to keep the momentum going well into December!
Keep the merriment going!
Use Video, Your Holiday Sweetheart
As the years go on, video has become more and more successful when it comes to Facebook advertising.
As many businesses worry that creating a 5-minute product video is overwhelming, but video ads do not need to be that intensive! Some of the most successful video ads for the holidays are just two-four second loops or a gif-type video!
To help your ads pop out amongst the many creative flat images, you can create a branded and creative stop image, gif or boomerang-like video to help initiate action! For example, you could create visuals like this with a few more branded touches: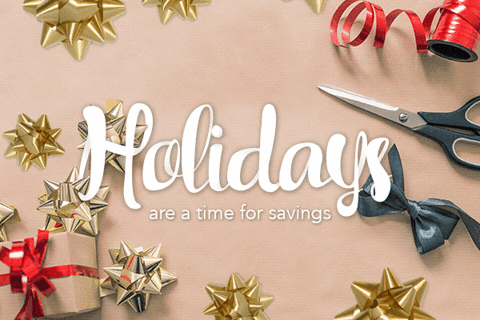 Or something more brand-specific like Kiehls and Amazon does here: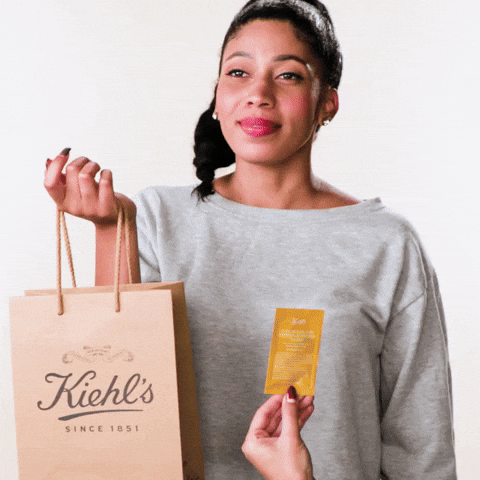 Regardless of the type of video, you can get people gazing on your brand 5x longer at video than at static content on Facebook and Instagram, meaning you can share the experience you offer, feature your product in action and deliver your message with video way more effectively!
Black Friday and Beyond: Facebook Ads For The Win
So, there you have it, Facebook ad holiday marketing tips that can really help you prepare for Black Friday and beyond!
I promise you, if you start now and really plan out your marketing efforts and elements, you will see a lot more results than if you just slapped it all together before Thanksgiving! If this was more than you could handle, and you feel like you want some more help, specific to your business, reach out!
At Disruptive Advertising, we love helping businesses maximize their paid social ads on Facebook and Instagram so do not be shy! We would love to help!
In the meantime, have a happy holiday season and good luck to your sales! There is a lot of success to be had and we wish you the best!
What do you love about Christmas time? What ads have you genuinely enjoyed seeing during the holidays? Comment and share below!