How to Make Your Event Successful With Facebook Ads
by Cydney Hatch • June 26, 2019
So you're going to be hosting a business event, huh?
Whether it's your business launch party, introducing new products, festivals or sharing big announcements, doing business event promotion correctly will be key to making your event successful!
One of the best ways to do this? Facebook.
It's no question, millions of people use Facebook daily, so that makes it a perfect place to create a targeted ad campaign around your upcoming event! I mean, people are already on Facebook to be social anyway, so it's a natural fit!
So, to avoid some of the tragic disappointments that can come from poor event promotion, let's learn how to create a business launch chuck full of hype, value and excitement on Facebook! In this article, we will talk about how you can best promote your event with Facebook ads and more!
How to Promote Your Business Event With Facebook
If you are wondering how you can best promote your business event on Facebook, look no further! Below are some of the main steps you should consider when setting up your social promotion:
Create an Event Plan
First a foremost, like any marketing activity, you need a plan!
Carefully planning any type of event is not limited to preparing a marketing plan. While writing a marketing plan is certainly helpful, it's helpful to train your mind to think about your business systematically and how this event can be used for more than just a one day benefit.
For example, can your business event be used to cultivate new customers? If so, how can you use it to get them to the next step in the business relationship/funnel?
If you don't commit to in-depth preparation, launching a business event can be a very expensive lesson in failure.
Get a Sense for Whether People Will Accept Your Invite
When launching your business event, it's important to understand if your potential customers have been groomed enough to understand and accept the invite. To understand this, ask the people you'll be launching to.
We will talk about effective targeting when it comes to ads later, but be sure to align your business event with people who will accept the invite and want to participate.
Create a Facebook Event
Once you create a plan around your event, you will want to create a Facebook event from your Business Page. If your sole purpose is to drive more people to attend your event, creating a Facebook event is necessary before running ads as organic traffic will not be enough to succeed.
On top of and before you create event ads you will also want to ensure your Facebook event has the following elements to be effective:
Create a short and enticing event name: Believe it or not, events with longer names tend to perform poorly as most Facebook users use their mobile devices to look at content—longer titles typically won't look good on smaller screens
Choose a cover photo that fits: Beware of using the Facebook pre-set event images they provide. You will need to create a branded, eye-catching and effective cover photo (or video) that is 1920×1080 pixels if you want people to feel excited and trusting in the quality of your event
List everything out: Facebook wants to share quality content with their users, similar to Google, so do not make the mistake of leaving content out! It's important to fill out all information required in setup (the deets) so the Facebook algorithm will want to share your stuff
Once you have all of that, to create your business event, head over to your Business Facebook Page and click the "Events" button on the left-hand side.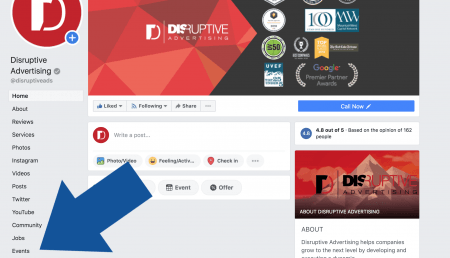 You will then be taken to the events page where you will see a blue button "+ Create Event"  that will help you get started.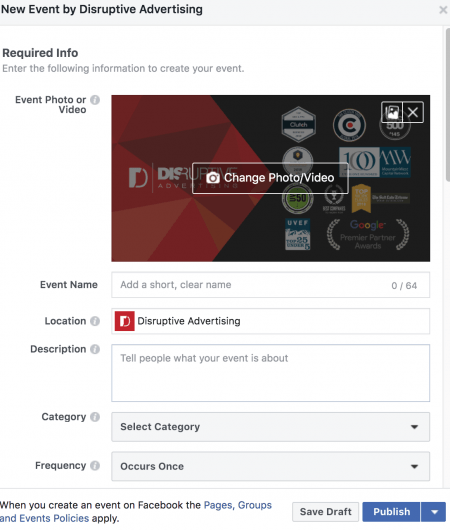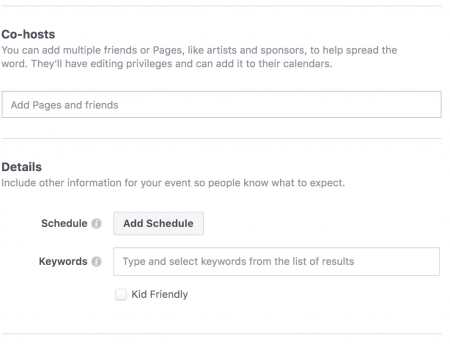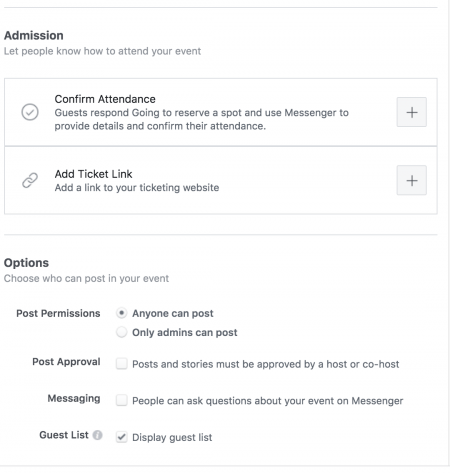 A fun new feature Facebook has enabled is to create a video cover instead of just a photo cover for the event! If you want to stand out, a short promotional video might make a huge difference in gaining attention.
Create Facebook Ads and Boosted Events
Once you have your Facebook event created, it is now time to hop into the Facebook ad options you have.  There are two ways you can best promote your business event on Facebook:
Event ads
Boosted Posts
Although boosted event posts can help in short sprints for attention, Facebook event ads better help increase response but also help target people who might be interested in your event. To learn more about the benefits of both options, let's take a look at the breakdown below:
Event Ads
Once you've created a Facebook event, you can create an event ad where you choose the Traffic, Engagement or Conversions objectives in Ads Manager.
One of the best ways to do this through event ads is to monopolize on custom audiences. By using engagement custom audiences, specifically for events, it allows you to re-target people who show interest in new and old Facebook events. Advertisers can use the below audiences on how people have engaged with their events:
People who have responded "Going" or "Interested"

People who have visited the event page

People who have engaged with the event page, including liking, sharing or commenting
As most paid advertising goes, facebook event ads allow you to be more in control of customized targeting, tracking and personification.
Boosted Events
On the flipside, boosted event are ads you can create that solely help raise awareness for your event.
After you create a Facebook event, you can target your event to people who like your page, people who like your page and their friends or people you choose through targeting. If you choose people through targeting, you can target based on location, interests, age and gender.
Learn more about boosting an event from your Page.
Once you have either of these options set up, let's take a look at some further tips to consider when you are promoting your content!
Target People Thoughtfully
The fastest way to target people who are going to your Facebook event is to include or exclude them in the "Connections" section of the "Audience Targeting Setup" in Ads Manager.
Click "Add a Connection Type", hover over Events, and select whether you want to include or exclude people who have responded to your Facebook event.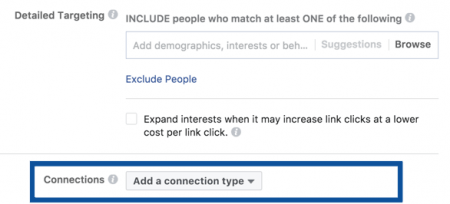 After you make your selection, the "Add an Event" field appears below the option you selected.
You can also select "Advanced Combinations" from the "Add a Connection Type" drop-down menu and include or exclude people who are connected to your Facebook event. You can only include or exclude people who are going to your event; you can't target friends of people who have responded to your event.
To get a little more specific about the people you want to target based on their engagement with your Facebook event, you can set up a custom audience for Facebook event engagement.
To create a custom audience, open the Audiences dashboard in Ads Manager.
Event Promotion on Facebook: Best Practices
Alright, you have the logistics up and running, now what? To help you further promote your event on Facebook, let's look at a few best practices on Facebook and beyond!
Make Buying Tickets Direct
As a modern-day marketer, the fewer steps you make a purchase the better. The same goes for ticket sales! To make the most of your event ticket purchasing, you need to make it easier for people to purchase, so why not let them do it directly on Facebook?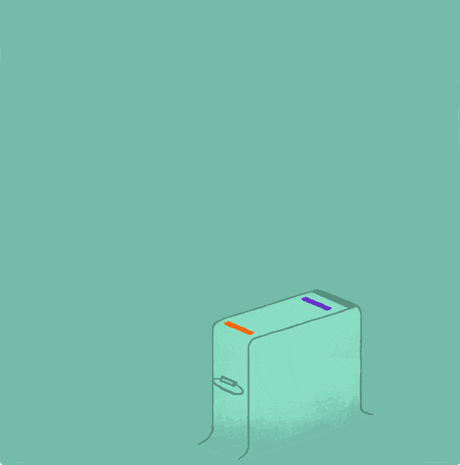 Facebook added a new feature for events, with API partners like Eventbrite, that allows you to buy tickets with a click of a button. This button is simply displayed on your event listing, making it easier for people to RSVP and or purchase a ticket!
The benefit to this feature is it greatly reduces the number of steps a person has to take to buy or RSVP.
Simply put, less purchasing friction!
Businesses who use these types of features with their event promotion typically see a double in their ticket sales on Facebook with native checkout! Awesome, right?
The full ticketing experience can take place all on Facebook which is an awesome perk for businesses wanting to make their event registration a breeze!
Create Buzz-Worthy Content to Support Your Event 
A lot of the time, businesses solely focus on promoting the event listing itself, but if you want to be a well-rounded advertiser for your event, create content to support it!
Sharing pre-event content to stir up some conversation, excitement and shares is a great way to further engage your audience. This is also a tactic that will help people promote and share your event with friends and family alike!
Some content to consider include:
By sharing content ideas like this you are generating pre-event buzz that will greatly influence people to not only share your event but join!
To take it a step further, also look to share recaps and allow people the change to see content from the event to promote the next one, if there is one!
Promote Your Event on Your Business Facebook Page
A simple way to double dip on what Facebook has to offer is to cross-promote your event page and your business page. This not only helps your customers see more information about the event but it gives them more opportunities to be exposed to the event invite.
By promoting your event page on your business page, you are allowing a place for people to go after the event and to connect for future information
Add Social Buttons to Your Registration
Like stated a few times in this article already, by allowing people to share information about your event, you are creating easy social proof opportunities to flourish!
The more share on Facebook you get through attendees, the more you will get exposure and people who are trusting your business promotion! The easiest way to ensure people share is to include social buttons on your registration pages.
You will want to make sure you have the following social sharing buttons for your event:
Facebook Like
Facebook Share
Twitter Retweet
LinkedIn Share (Depending on the event type)
Just like you want to make ticket purchasing easy, make sharing easy as well! People will get the word out for you and that is priceless!
Other Ways to Promote an Epic Business Event (Outside of Facebook)
Alright, Facebook is obviously great but do you want more? Great! Below are some further ways you can promote your business event and set it up for success!
Create a Pre-Launch Landing Page
While landing pages are generally used to direct potential customers towards specific products and actions, you can also use them to create hype around your business event!
By creating a landing page that includes a fun countdown timer and an RSVP link, you are allowing your audience to take interest and be in the "know." Be sure to also include an email sign up option which will send event information and updates when needed!
Give Out Freebies
One great way to create hype around an event is to build up to it with a freebie. A freebie is simply content or a small gift that someone needs to opt-in for, or in other words, exchange their personal information in order to receive it. This helps serve a few purposes:
It allows you to collect a running email list for content
It allows you to develop lasting relationships that you can mature through education, time and effort.
It provides the potential customer with valuable information that will inspire them to act. When you prime an audience before an event, it warms them up to the idea.
The more you can sink your hooks into people through free content, helpful event prep content, etc, it helps educate and build momentum around the event!
Host a Giveaway
Speaking of giving out freebies like above, giveaways are an awesome way to drum up some interest!
Why? Well, who doesn't like to win something!
Make sure that the giveaway relates to your business and the event itself. To be even more thoughtful about your freebie, look for charity or other business partnership that can benefit our event promotion.  By doing this that you create relevant hype around the event itself.
You can easily set up a giveaway through Rafflecopter and add it into a blog post or you can create a giveaway on a social media account!
Connect with Industry Influencers 
You can obviously do this on your own, but a little help never hurts. This is where influencer marketing could be used!
People trust people, so influencer marketing is a way to build your business trust. When you align your business with an influencer, not only do they bring their loyal audience to your business, they also bring an audience that already trusts them and—by extension—you!
Influencers have the ability to drive traffic to your site, increase your social media exposure and sell your products to their "die-hard" followers. Ideally, you should already have running relationships with these individuals through your social and local interactions. If that's not the case, you need to build these relationships way before an event.
If you have influencers at your disposal, consider asking them to:
Create a story about your event and why they are attending/ participating
Share a review from the last event they attended of yours
Host a "meet and greet" at your event/party
Organize a social media contest/giveaway to your event
Film behind the scenes content
Conclusion
Since Facebook is a fantastic place to be social already, promoting your event on a social place is where the magic will happen, especially if you set up your Facebook event correctly!
Using content, advertising, and embracing an omnichannel event promotion strategy are great ways to get more people interested in attending!
If you want more help in creating effective business events or launches through Facebook, feel free to reach out to us here! We love everything Facebook, so we can really help you shine!
If not, we hope the above tips are enough to get you started!
What about you?  Have you hosted an event through Facebook before? If so, was your event successful? Did you use Facebook event ads? Comment and share your story below!