Get the Exposure You Deserve: Planning a Video Distribution Strategy
Social Media
•
Video Advertising
•
Cydney Hatch
March 13, 2019
Everyone knows that creating quality video content is no cakewalk, let alone a cheap endeavor.
Video marketing requires extensive planning and resources from drafting concepts, writing scripts, finding talent, implementing branding to then getting around to the actual recording part. It is a whole lot of work for any business, so it makes sense that you need to put the same amount of effort into your video distribution strategy if you want to see a decent return on your investment, right?
Well, gone are the days of simply being present on YouTube, my friend. To be competitive today amongst the 87% of online marketers who use video content, your business needs to build a high-performing marketing strategy around video creation and distribution. I mean, let's be "reel", you can have the best video content out there, but if you don't put a little legwork into promotion, your investment will be lost amongst the other videos out there competing for attention.
So how do you get the exposure your business videos deserve?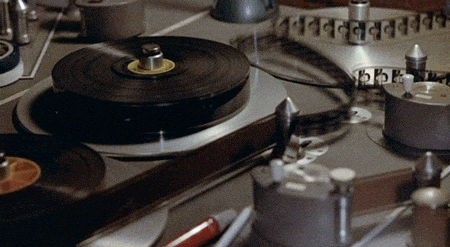 In this article, you will learn everything you need to know on how to get your video distribution strategy up and "rolling" (yes, pun intended).
Social Media and Advertising Channels to Consider
Now, before we look at video distribution strategies, we first need to decide which platforms to include in that very strategy.
To get a leg up—and not assume like many do that the more platforms you include the better—you'll need to pick platforms that best fit your marketing objectives, business model and buyer personas/audience.
Although there are many platforms and techniques to consider, below are some of the platforms you might want to consider:
Social Media Platforms
Video content fits perfectly with social media marketing. In fact, social video generates 12 times more shares than text and images combined, so these options are prime for ensuring video marketing success.
The question is, with so many options out there, which social media platform is the best for your video marketing strategy?
Simply put, it all depends on the preferences of your target audience and where they consume media online. Obviously, networks like Facebook, Instagram, YouTube, Snapchat and Periscope/Twitter give you a huge hand in promoting your marketing video, so let's look at some of the benefits and best practices for each social platform:
Facebook
Facebook has over 2 billion active users, and while there are 50 million businesses on Facebook, only a small fraction of those businesses are doing anything with video. Comparing the number of monthly shares on Facebook versus YouTube videos, one study found that Facebook videos outperformed YouTube videos by 478%, and another one proved that Facebook native videos have up to 86% higher reach!
So, Facebook videos are an enormous opportunity to get your business front and center of a highly targeted audience and can drive reach, engagement, and conversion much further than most social platforms. Facebook video opportunities include sponsored and boosted ads, paid advertising, organic video sharing, Facebook LIVE, etc.
Video best practices for Facebook are:
Make your brand easy to identify through using specific colors, themes, and imagery 
Plan for silent playback as most people watch videos without sound
Share high-quality videos that promote emotion
Make sure the framing, dimensions, and story work well on a small screen- aka mobile
Format: .MOV or .MP4
Aspect Ratio: 16:9
Resolution: 720px minimum
File Size: 2.3 GB maximum
Maximum Length: 120 minutes (Facebook), 60 seconds (Instagram)
Thumbnail Image: 1,200 x 675 pixels, 16.9 ratio
Caption: 2,200 characters maximum
Instagram
Did you know that sponsored Instagram videos generate three times more comments than sponsored Instagram photos? In addition, 35% of Instagram users post and view Instagram stories which are a rising trend many businesses are taking advantage of. In fact, Generation Z and Millennials are actively seeking Instagram stories about the products and services they're considering buying so this is a great platform for ecommerce in particular!

Instagram video opportunities include paid advertising, organic video sharing, Instagram LIVE and Instagram stories.
Video best practices for Instagram are:
Use intriguing visuals that lag sound for about 5 seconds as sound is not automatic. Entice people to tap for sound.
Create more visual storytelling videos for Instagram as sound is always an obstacle with auto-play options.
People don't like to read, they also don't usually listen to videos on their phones. The solution? Make sure your descriptions are short, precise and engaging.
Make sure the framing, dimensions, and story work well on a small screen (aka, mobile devices).
Instagram Landscape Video: 600 x 315 (Minimum Resolution).
Instagram landscape video ad is 600 x 315 pixels (minimum).
The proper aspect ratio is 1:91:1.
Recommended video formats include .MP4 and MOV.
Max video size for all formats is 4 GB.
Max video length for all formats is 60 seconds.
Video max frame rate is 30 fps for all formats.
YouTube
YouTube has over 1.9 billion monthly active users and is the second largest search engine after Google. Since only 9% of small businesses are on YouTube, the opportunity for you to connect with your ideal customer is high!
YouTube is a great option for businesses to build brand awareness and drive specific traffic to certain campaigns. Your goal should be to use your YouTube channel to gain attention and drive viewers back to your website.

YouTube video opportunities include paid advertising, organic video sharing, YouTube LIVE. Video best practices for YouTube are:
Avoid cannibalizing your SEO efforts when loading onto YouTube, vary your title and descriptions so videos in two places do not match.
The first complicated fact about YouTube advertising is that there are many different ad formats available. Test out which ones perform best for your content specifically.
Do not assume YouTube will know what your video is about so make sure you manually upload a transcript to your videos.
There are tons of ways you can add value to your videos, including interactive elements that will help significantly in your calls to action.
See this helpful article for the various video specs here.
Snapchat

Snapchat's not all flirting and face swaps—there's huge marketing potential especially when you're aiming at younger audiences. In fact, Snapchat receives 8 billion mobile video views a day, rivaling Facebook. and according to Business Insider, 77% of college students use Snapchat daily and 58% of college students would be likely to purchase a brand's product or service if they received a coupon on Snapchat.
Snapchat video opportunities include paid advertising, Snapchat stories. Video best practices for Snapchat are:
Hook viewers right away—things happen fast with Snapchat. You'll need to grab their attention in the first second or two.
Keep it short, sweetie—Snapchat isn't the platform for an in-depth discussion about anything, and your stories should ideally be only a minute or two long.
Offer variety: Sure, Snapchat is a great place to offer promo codes or other information that your followers will be sure to love, but mix up the types of content you are sharing but be consistent.
Width: 1080 pixels.
Height: 1920 pixels.
Aspect Ratio: 9:16.
Format: .MP4, .MOV, H.264 encoded.
Audio: 2 channels only, PCM or AAC codec, 192 minimum kbps, 16 or 24 bit only, 48 KHz sample rate.
Length: 3 to 10 seconds.
File Size: 32MB or less.
Periscope/Twitter
There are around 1.2 billion video views on Twitter per day and with 90% of Twitter video views happening on mobile, this is a unique and ideal way to reach customers in real time, wherever they are. Video content on Twitter is on the rise and many businesses are seeing the added benefits to advertising there!
Twitter video opportunities include paid advertising, Twitter periscope LIVE. Video best practices for Twitter are:
Hook viewers right away—whether it's through your caption or the first glimpses of your video, snag your audience.
Cut videos into bite-sized chunks—attention spans on Twitter are typically lower. Don't be afraid to post the same content multiple times.
Repurpose existing content—Twitter is a great place to play teaser videos for longer-form content.
Title (under video): 70 characters.
Tweet copy: 280 characters.
Formats accepted: MP4 or .MOV.
File size: under 1 GB for optimal performance.
Video: 2 minutes and 20 seconds maximum (select advertisers up to 10 minutes).
Branded and PR Platforms
Besides social media, your own brand interfaces, as well as PR techniques, can be a good complement to successful video distribution. Whether it is writing a press release to local publications or sharing videos on your website home page, consider some of the following platform options below:
Local and National PR
Write a press release or create a quality piece of marketing material that features your video and share it with local press and media. If appropriate, look to get out there on a national level as well.
Many of these relationships take time to develop, so this should be an ongoing project as they can produce wonderful results.
The best place to get started with media relations is to carefully research relevant media for your business. If your business has a strong local presence, you may want to look at your local ads, radio and print publications. Talk to your current customers and get an understanding of what media they consume and look to connect with those publications.
For example, back in Washington D.C. when I worked on marketing for the Boys & Girls Clubs of America looking for donors, Capitol File Magazine and Washingtonian were two big publications we looked to advertise and publish in to grab the attention of wealthy individuals who were philanthropic to support our cause.
Once you have a short list of media outlets, you want to dig in and research them further including:
What types of articles do they cover?
Do they feature industry experts and thought leaders in their stories as contributors? (If so, can you be featured for commentary?)
What requirements and payments are required to work with them?
What trends or world issues have they not covered?
Who are the best contacts?
Although this takes some time, when you make those connections they do more than just publish your content for people to see. They help you manage and promote a brand to the masses!
Blogs
Sometimes we miss out on the marketing low hanging fruit that is right in front of us: our business blogs. By promoting video content on your website's blog you can boost SEO which is always a huge win for businesses trying to improve their ranking online.
Create dedicated blog posts where you can embed YouTube video. In the body of the post, write a recap or extended article that covers the video's content in detail. Be sure to use proper keywords and include links to a few related videos. After you've written your blog post and embedded your video from YouTube into it, create teasers to share out elsewhere to drive traffic back to the blog post!
On top of sharing content on your own blog, be sure to connect with relevant, highly ranked and niche businesses who can cross promote your material. Become a guest post writer and share your video content with others. By sharing your content and becoming more involved within your community, you will get more visits to your own website while providing quality video content to other people's audiences, therefore expanding your own!
Landing Pages
If you run ad campaigns then you likely have landing pages.
By embedding an interactive video onto your landing pages, you can greatly increase engagement from your visitors and increase conversion by 80%, according to Unbounce! To make the most out of video landing pages, make sure that the video you feature is relevant, specifically made for the landing page (not generic) and directed towards a specific call to action.
Make sure the video content in centralized and has limited amounts of graphics and text around it.
Email
Did you know that using the word "video" in your email subject line alone increases open rates by 19%, click-through rates by 65%, and reduces unsubscribes by 26%, according to Syndacast?
And that's just the subject line…
By including video in your email campaigns, your click-through rate will increase and your opt-outs will decrease due to people enjoying relevant and unique content in their inboxes. To maximize things more, offer employee email signature that feature video promotion or graphics!
Paid Advertising Platforms
Video ads can create awesome one-to-one communication with potential customers.
Platforms like Google AdWords can bring you great results in a pretty short time, faster than driving traffic organically. These video advertising campaigns can focus on a specific audience, measure the results of your campaign and can be easily adjusted if things are not running smoothly. Choose who you want to see your video ads based on location, interests, and more. Your video will appear before or next to related videos or in search results!
Unsurprisingly, it can be a valuable tool for building brand awareness, generating leads and driving conversions!
Paid or Boosted Content Promotion
Outside of Google, you can also pay for content promotion in the social channels we talked about above through ad accounts or just simply sponsored content posts.
From Facebook to Twitter, Paid social media is cost-effective, targeted and—when used correctly—can help generate awareness, leads, followers and ultimately marketing success.  All these channels and platforms can be complemented with others, such as websites, landing pages, newsletters, and more.
Now let's dive deeper to understand how you can optimize your video distribution strategy!
How to Maximize Your Video ROI
Now that we have looked at some of the platforms you can share your video content on, we now need to look at the strategies you'll need to use to make your video distribution effective.
As stated in the introduction, without a plan your videos will not stand a chance in getting seen and recognized amongst the other businesses who are rolling out their own content. To help you stay competitive and to ensure your efforts to create the video in the first place are worth it, follow these video distribution plan strategies:
The Basics: Getting Started
All successful marketing campaigns must start with research and a game plan—who are you targeting and how? What type of content will resonate with them, and what channels are they most likely to be on? There's little point in making great video content and paying to feature it on platforms that do not make sense, so planning is a must!
The best initial questions to ask yourself in the planning process are:
Has your business used video? Why or why not?
What is the purpose of my video strategy? (Brand awareness, direct response, comments, lead gen?)
How can you present your solutions to pain points effectively?
What are the long term and short term goals of video and video campaigns?
How will videos ensure message consistency throughout all of your marketing collateral? Where does it fit in your marketing efforts?
What platforms work best for your intended audience? How do they engage and why do they engage with content?
By asking these questions, you are planning what objectives you are trying to reach during a marketing campaign. On top of creating an overarching strategy and purpose to your video campaign, you will also want to decide which KPIs you will follow throughout the video distribution. Some of the KPIs associated with video are:
View counts which will tell you how your content is reaching people.
Play rates which will tell you how relevant your video is to your audience.
Social engagement to see how interested people are in your video content.
Conversations which you will use to social listen about your business and video content.
Sign-ups, subscriptions, and purchases to measure conversion and persuasion.
By looking at the above KPIs, you can truly measure and improve your video distributions.
Plan Out a Budget
Just because you have marketing money to spend and video content is a hot tactic, that does not mean the combination of those two things alone will guarantee success.
If you spend a lot of your marketing budget in a video, that does not automatically make it a huge success. On the other side of the wallet, not spending enough on your video campaign can hurt your brand's image by having the video messaging come off low-quality and cheap.
When it comes to actually promoting your video, you need to keep your marketing objectives in mind and see if you are spending your money wisely. Depending on your target audience, you might not need to spend a ton of money on a long content piece and vice versa!
Consider what your audience needs from you and how you can give it to them.
For example,  if you're looking to win over more millennial or Gen Z shoppers, you might not need to spend too much money on video production. Instead, consider producing short videos for social channels like Snapchat, Twitter, and Instagram, or repurpose user-generated content. You can also consider using Influencers to promote your brand in a short video as well!
Think about how to use your money in ways that will actually count towards reaching your intended audience.
Choose the Right Platforms and Optimize
After you plan for the budget and the overarching strategy for video distribution you need to think about what platforms you want to use, how to optimize for them and how you can link them together cohesively for an effective and multi-layered plan.
A video crafted for your website—and YouTube—audience can be used across multiple channels including Facebook ads, Instagram, and across video ad networks. Regardless of your primary publication platform, you need to distribute the video for maximum exposure.
For example:
Publish YouTube videos on Facebook.
Publish Facebook videos on YouTube.
Publish Facebook Live videos on the Facebook news feed and YouTube.
Depending on the channels you choose to launch your campaigns, you'll need to make sure your videos are optimized to get as much engagement as possible. For Facebook, this means keeping it short, uploading videos directly to the channel, and adding captions.
Research and experiment to determine the most effective style and topics for your niche…and don't be afraid to borrow ideas from those that have already been successful.
BONUS: Be sure to fill out the following metadata on any web page where you place your video:
Video titles are really important because they explain what your video will be about, pique interest or grab attention. Use keywords and front-load them so that the most important words appear first, if possible
The description of your video should use keywords when relevant, and explain what your video is about. Be sure to get more exposure by tagging/including names of people, products or businesses featured
If your video distribution channel allows you to add tags to your publication, do it! They can increase discoverability within the platform
Messaging and Segmenting
When it comes to video distribution, you need to make sure that you are nailing down the messaging of your content so the video and marketing strategies synergize beautifully.
Consistency and keeping relevant flow are key to your video distribution success. You cannot afford to create videos that seem to be all over the place, so the best way to ensure positive video distribution is to organize video releases that not only align with your brand voice consistently, but they are linearly working people down a sales funnel. This is where messaging and segmenting your video content will be helpful!
Creating a sequencing plan is a great way to slowly introduce your customers to your brand through video content. This is a series of different content pieces that walk customers down the sales funnel. For example, you have probably seen some poorly thought out and sequenced campaigns from businesses who are showing you video content online from a product you have used for three years or a video trying to upsell you about products you never even used before.
Be sure that your messaging is consistent with your branding and consistently interacts with the right people, at the right time in their buyer's journey. To do this, create a content calendar or outline and map a customer's journey with your video and other content.
Make Your Videos Sharable
At the end of the day, you need to ensure your videos can be easily found and shared with your intended audience and all of their friends.
If you do not include sharability in your video distribution strategy, you will flop.
Social share buttons on your website or landing pages are a great way to achieve this, offering a frictionless way for viewers who enjoyed your content to then click a button on a webpage and share it on Twitter, Facebook or other platforms. If your goal is to drive traffic to your website, this can be doubly beneficial, as being shared on social platforms can also benefit the SEO of those pages as well.
Another thing to keep in mind when it comes to virality and sharing options is your ability to support mobile devices. Mobile is increasingly important to any market so reaching this audience is crucial to your online marketing success, especially when it comes to sharing and viewing.
To achieve this effectively, a mobile video platform should be part of the strategy.
This does not and should not be mistaken for a solution just for mobile delivery. Ideally content should be compatible across devices, from desktops to smartphones to tablets. This means using a solution that doesn't depend on technology that isn't mobile friendly, such as Flash. (so, early 2000's)
BONUS: 6 Killer Ways to Optimize Your Promotional Efforts
Now that you know everything you need to consider for a successful video distribution strategy, lastly look at some of the overlooked features you need to include to get the most out of your distribution campaign. If you
If you disregard them, all efforts will be in vain, trust me!
Thumbnail images:  Be sure to not let Google or any platform generate this automatically. Creating custom thumbnail images can make a big difference in terms of clicks! Choose an image that is branded, inviting, attractive and representative of the content
Video hosting platform: There are many to choose from YouTube, Vimeo, Vidyard and more but look at the different offerings and advantages of each! Pick the one that best suits your needs
Call to Action: Every video you make should have some type of call to action, no ifs ands or buts! The CTA has to be in line with the goal of your video and will easily spell out to people what you want them to do after watching.  This will be vital to measure the effectiveness of your campaign.
Title: make sure it's brief, attractive, enticing and descriptive of the content itself.
Keywords: Be sure to use relevant keywords and longtail keywords that influence your target audience in the title and tags of videos. This effort will get your video in front of the right people in Google and YouTube searches
That's a Wrap!
Depending on what you want to get out of your video content, your video distribution strategies can vary. Regardless of the "whys" there are definitely concepts you would always include in your video distribution strategy, including: SEO, making videos shareable, paid media, supporting mobiles and reliability.
Rather than focus on maximizing the number of videos you create, concentrate on producing one piece of quality video content every week and then distribute it to multiple platforms. This will not only save you time, but it will help you stay in a strategic and thoughtful mindset to make the most out of your efforts from recording to posting.
You can turn one video into long-form, scrollable, audible, searchable, and promotable content. This allows you to increase your visibility on social media and tap into a long-term search strategy with evergreen content. If you want some added help on "video double dipping" or other video suggestions, be sure to read this article.
As we have done a lot of video work for clients here at Disruptive, we would be happy to sit down and talk to you about how to make the most out of your video content. Be sure to reach out with any questions, we "reely" love video questions!
What do you think? Do you distribute your videos to multiple channels? Have any tips to get more mileage from your videos? Do you use promo clips to drive traffic to your original video content? Please share your thoughts in the comments below.
Leave a comment